Sunday, March 31, 2019 at 4:54PM
MAD Museum
Museum of Arts and Design - MAD Artist Studio Program, Artist-in-Residence
Every Tuesdays from February-July 2019
The Artist Studios program hosts artists and designers daily in open studios. Artists-in-residence receive space and support to develop new work and expand their practice, while welcoming dialogue with the public about their processes, materials, and concepts.
Founded in 2008, the program has provided studio space and financial support to over 160 artists-in-residence working in a range of interdisciplinary media.
#MADArtistStudios
Visit the studios on the 6th floor of MAD, Tuesday through Sunday between 10 am and 5 pm, and until 8:30 pm on Thursdays.
The Artist Studios program is supported by the New York State Council on the Arts with the support of Governor Andrew Cuomo and the New York State Legislature, the New York City Department of Cultural Affairs in partnership with the City Council and The Pollock-Krasner Foundation, Inc. Principal support for the MAD Artist Fellowship is provided by Marcia Docter. Additional funding is provided by The New York Community Trust Van Lier Fellowship Program.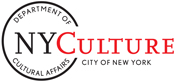 brigitta varadi
|
Comments Off
|
Print Article
|
Email Article